Dear participants and guests of the I Russian Congress with International Participation on Fundamental Problems of Laboratory Diagnostics "Academy of Laboratory Medicine: advanced achievement"
Thank you for your attention to the event and we invite you to choose hotels specially selected for the accommodation of the participants.
You can receive more detailed information by phone +7 (495) 721-88-66 # 119 or by e-mail hotel@mediexpo.ru.
Dates of stay: May 24–27, 2021 (3 nights)
Aquarium Hotel Crocus Expo 3***
Modern business Aquarium Hotel Crocus Expo ideal for travelers and business events, conferences, meetings, trainings, presentations and other large-scale events.
The unique location of the 3rd pavilion of the exhibition complex Crocus Expo allows you to get into the pavilions to the metro station «Myakinino» and the shopping center VEGAS without going outside.
Just 20 minutes from the hotel you can drive to Sheremetyevo airport and red square.
The Aquarium Hotel Crocus Expo is perfectly located for accommodation of participants of events held in the concert Hall Crocus City Hall and the numerous halls and pavilions of IEC Crocus Expo.
225 comfortable rooms equipped with all amenities necessary for a comfortable relaxing holiday.
On the ground floor of the hotel works round the clock restaurant and lobby bar, as well as for the comfort of tourists there is a room service menu.
Address:
Russia, Krasnogorsk, building international, D. 20, «Crocus Expo»
Room category
Room rate for 1 day
Breakfast
Single room with a view of the pavilion
10 000 rubles
Buffet breakfast included
Twin room with a view of the pavilion
10 700 rubles
Single room with a view of the river
11 000 rubles
Twin room with a view of the river
11 700 rubles
Single studio
13 500 rubles
Twin room studio
14 200 rubles
All prices are in Russian rubles. VAT is not appearing. The price is for 1 night stay
Greenwood Hotel 4****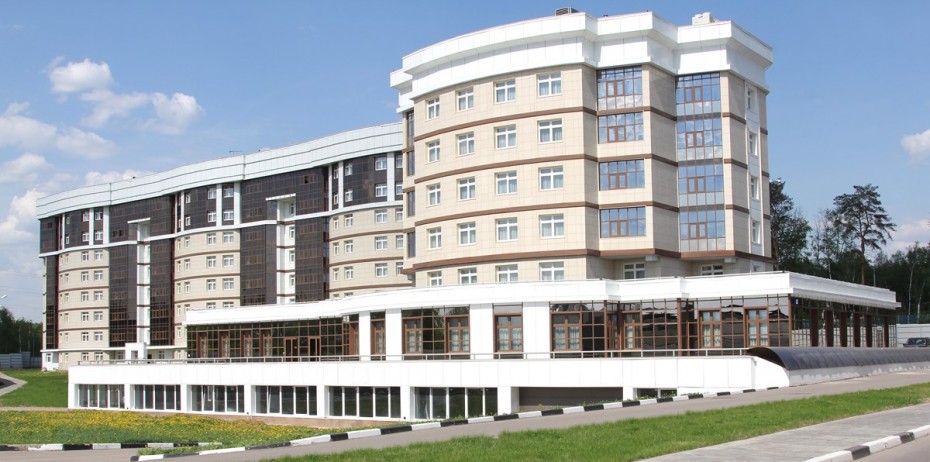 Excellent conditions for work and rest, picturesque landscapes, free shuttle service, a wide range of business, educational and entertainment activities, unlimited opportunities for creativity and delicious cuisine – all this offers the leader of the capital's sector of Congress hotels Hotel "Greenwood". Located in an oasis of clean, environmentally friendly natural area, the hotel always keeps the brand at the highest level.
A delicious hot buffet is served every morning here. If a guest wants to take breakfast with him, to use it at a more appropriate time, you can always use the service "Breakfast with you" – simply notify the employee at the reception in advance and the problem will be solved.
"Greenwood" Hotel has 376 comfortable apartments of all types – from "Standard" to "Ambassador". Each room has everything you need for a comfortable life – air conditioning, comfortable workplace, free Wi-Fi, satellite TV and the possibility of room service.
Address:
Moscow Region, MKAD 69 km, Greenwood Business Park
Room category
Room rate for 1 day
Breakfast
Single Standard
5 500 rubles
Buffet
Twin Standart
6 100 rubles
All prices are in Russian rubles. VAT is not appearing.
Cost of transport services*:
Transfer to / from the Airport: standard class from 2000, business class from 2500
Transfer to / from the railway station: standard class from 1800, business class from 2200
City trips: standard class from 1500/hour, business class from 2000/hour
Parking at the Airport and railway station is paid additionally at the airport/station rate
* The cost of transport services may change at the time of your request to us and depends on a number of factors that we can clarify when contacting us by phone +7 (495) 721-88-66 (ext. 119) or e-mail hotel@mediexpo.ru
You can also book excursions around Moscow, tickets for cultural and entertainment events on your request.
High professionalism and communication skills of our managers will save you time and free you from routine tasks.
We are waiting for your applications for hotel@mediexpo.ru.